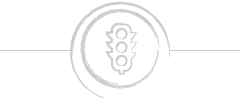 The Safety of our Guests is Paramount!
Measures to combat COVID-19 at Camping Cala Ginepro
Here at the Cala Ginepro Campsite, we have always been committed to maintaining optimum levels of hygiene. The 2020 season requires us to implement even more stringent measures, and for this reason we have strengthened our precautions yet further, in order to protect everyone, with a view to offering all guests a wonderful holiday on which they are sure to stay safe.
Arriving in Sardinia
It is compulsory to register remotely on the https://sus.regione.sardegna.it webpage or via the "SardegnaSicura" app, which can be downloaded from the respective stores for iOS and Android devices.
When you board you must show your identity document and your boarding pass, as well as confirmation that you have completed the remote registration process.
All across the region, it is compulsory to wear a mask indoors. Outdoors, it is essential to wear a mask wherever it is not possible to maintain social distancing of at least 1 metre.
Arriving at Camping Cala Ginepro
You will be allowed to access the campsite on condition that your body temperature is no higher than 37.5°C. Should your body temperature exceed 37.5°C at any time, access to the campsite will be temporarily suspended, and the relevant safety procedures will be implemented.
A single member of the group/family will be allowed to enter the office for check-in purposes, on condition that he/she is wearing a mask and that social distancing of at least one metre is maintained at all times. Please wait your turn outside if there are already other guests in the office.
General safety measures
It is compulsory to wear a mask whenever it is not possible to maintain social distancing of at least 1 metre. Within your own family group, this distance does not need to be respected, and masks are not compulsory.
All of our facilities are regularly sanitised. Please make use of the hand sanitiser that is available throughout the campsite.
Informative material is available in all of the communal areas.
Access to indoor areas
All of our indoor areas are regularly sanitised.
Access to facilities – such as the Market, the Bar, the Newsagent, Reception and the Restaurant – is dependent upon meeting the requirements set out by the applicable legislation; our staff will be on hand to ensure that you get the most out of all our amenities.
The Restaurant is currently operating a take-away service, with ordering in advance. Consumption on-site is possible if you book a table in advance.
Disinfection and access to toilet facilities
The number of daily sanitisations of the communal toilet facilities has been increased.
All of the products used for disinfection are medical-grade.
During peak periods, qualified staff members will control access to the toilet facilities.
Systems have been installed at the campsite for independent sanitisation of the toilet facilities. Specific signage has been put in place to remind users to keep their distance when using the sinks.
Use of the beaches
The beach resort to which we have access has been reorganised to enable social distancing.
All of the equipment is sanitised on a daily basis.
The compulsory routes will make it possible to maintain social distancing of at least one metre.
Use of the free beach is subject to monitoring by local institutions. The specific rules set out on social distancing must be respected.
Bungalows-Mobile homes
Sanitisation of all the residential units upon departure of one set of guests (or in any case prior to the arrival of the next set of guests) through the use of specific sanitising equipment.
Check-in must always take place after 4.30pm, to allow time for a rigorous disinfection process.
Entertainment and play areas
The entertainment service is operating at a reduced level. From July 1, 2020, the mini-club service will be provided by properly trained staff, working in close partnership with parents.
Live music and other performances are being scheduled, at which social distancing rules will apply at all times.
Use of the sports field is currently suspended, as we await new guidelines on team sports and contact sports.
The wholehearted collaboration of everyone is required in order to ensure that all guests can enjoy their holidays. The rules set out are intended to guarantee the safety of all those spending time on the campsite.
All of the information provided is up to date as of June 10, 2020, and may be subject to alteration following any regulatory or institutional changes.
Download the PDF file.
The Management
Everyone in the Camping Cala Ginepro team wishes you
a wonderful stay!