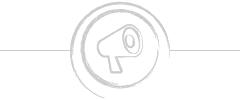 Contact details of Camping Cala Ginepro
Happy to help you! All the contact details for Camping Cala Ginepro
If you're looking for the contact details of Camping Cala Ginepro for general information about your holiday in Sardinia, visit the following sections:
You can also use the convenient "search" system to find areas of interest to you.
If you wish to make specific requests, you can contact us on the details set out below. You can also fill out the online form.
Please be as precise as possible in formulating your written request, so that we can give you specific information that meets your actual needs.
Contact details
+39 0784 91017
+39 0784 91362
info@campeggiocalaginepro.com

Viale Cala Ginepro, 100

08028 Orosei (NU)

Sardinia - Italy