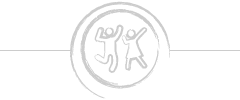 Summer entertainment on the campsite
Family holidays with children. Have fun in Sardinia!
At Camping Cala Ginepro, from From 15 June to 31 August, your visit includes the entertainment service, which is provided in partnership with leading entertainment companies. The service offered is very varied, with a view to covering all the bases, with a particular focus on games, recreational and sporting activities geared towards children.
Entertainment service and sports activities
Alongside the wonders on offer in the local area, the entertainment team lay on numerous activities every day, such as: mini-club for the youngsters, beach volleyball, sporting tournaments, aqua fitness, pilates, stretching and legs, bums and tums in the pine forest, dancing for adults, five-a-side football and picnics for the kids, walks to Bidderosa and to the triangulation station on Mount Urcatu, along with a plethora of other initiatives. These are free and, of course, entirely optional. There are a whole host of opportunities to get together and have fun – and if you prefer not to take part, you can enjoy some quality time on your own, away from the crowds!
Live music in the summer evenings!
In the summer evenings, throughout July and August, the schedule includes a plethora of concerts and live music staged in the square, featuring rock and blues artists, along with purveyors of Italian and country music, as well as traditional Sardinian dances and polyphonic folk singing.